Collection Days & Curbside Guide
The 2020 Curbside Collection Guide is in effect through December 31, 2020. Paper copies of the Collection Guide information sheets and calendars specific to each residence can be mailed out by request.
Compostable waste (food waste, food-soiled paper and yard waste) is collected weekly from Green Carts (80L, 120L, 240L or 360L)
Recycling is collected weekly (unlimited containers, up to 120L ea)
Garbage is collected bi-weekly (up to two 120L containers every second week)
Note: Materials are typically picked up at different times of the day; please ensure all materials are at the curb by 7:00am.
Each collection area is divided into two 'zones' for alternating garbage collection.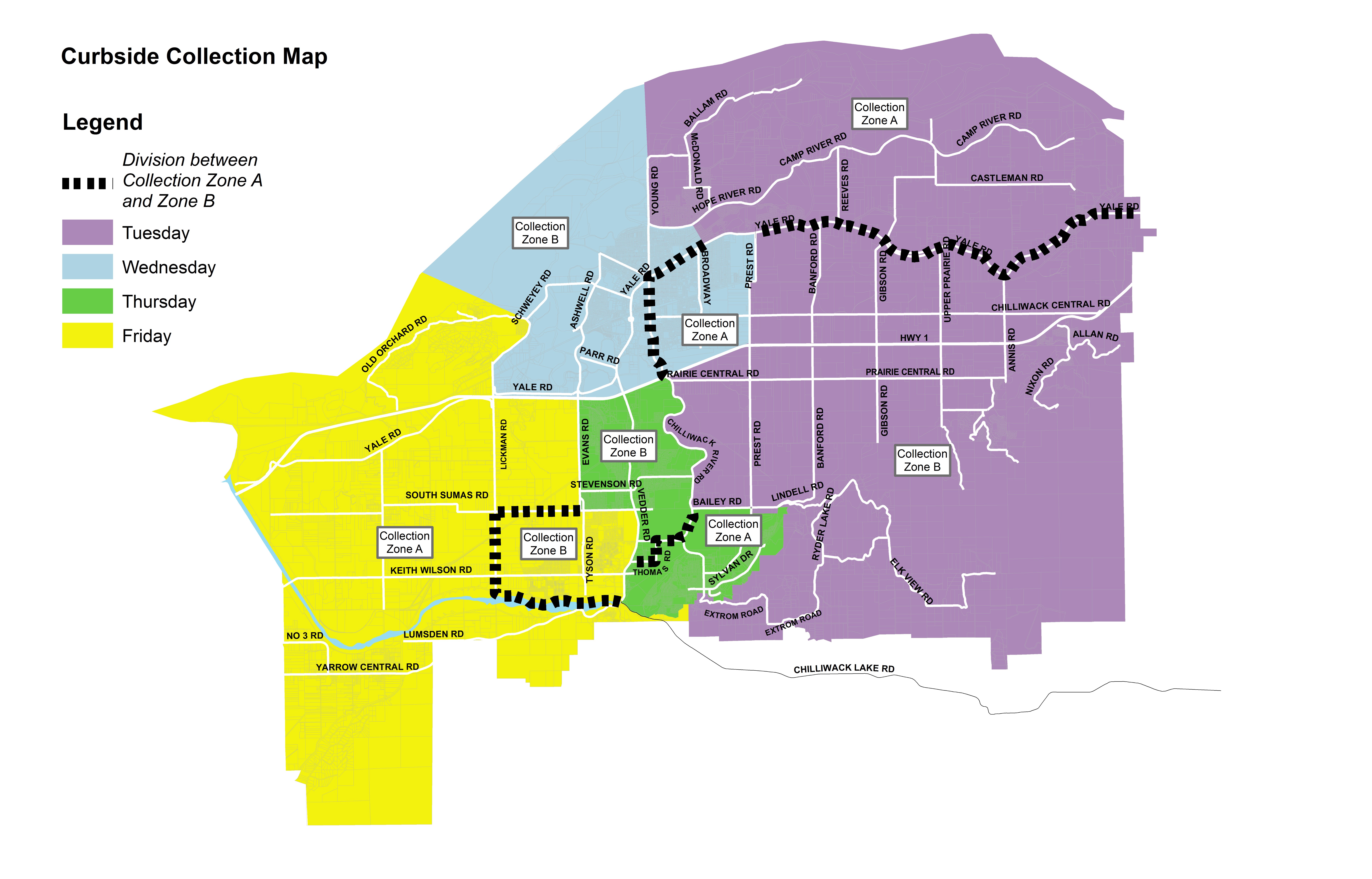 Scheduled collection is on Tuesday, Wednesday, Thursday and Friday between 7:00am and 5:00pm. Garbage, compostables and recyclables are typically collected by three separate trucks.
Use the Curbside Collection Guide or look up your collection schedule, set collection reminders, and search for recycling and disposal options below: