Emergency Social Services
The Emergency Social Services Director wants everyone in the City to remember that their ESS Program is only as successful as its volunteers.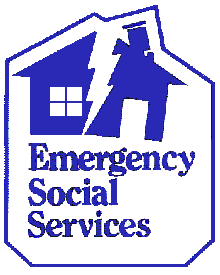 Citizens interested in volunteering their time and becoming a member of the ESS Team can request a Registration Form by contacting the Fire Department at (604) 792-8713. For those who are interested in participating you can view the ESS Slide Show and learn about the City's ESS Program.
One very important part of the ESS Program is the project called Personal Disaster Assistance. This is where our ESS "Incident Response Team" (or IRT) is contacted to assist people or families who are forced to leave their homes because of fire, floods, earthquakes or other emergencies. The IRT group are usually contacted by the Fire Department and respond to help out. We have an immediate need for volunteers to participate with the Incident Response Team. Can you help out?

"Helping others when disaster strikes"
Attachments
Description
Date
File Size
ESS Slide Show
2005-04-21
964KB