Current Weather Forecast
Chilliwack Weather Forecast from Environment Canada
Issued Friday April 18, 2014 at 16:00 PDT
Friday night
Saturday
Saturday night
Sunday
Monday
Tuesday
Wednesday
Thursday
10
11
14
12
14
16
4
6
10
9
6
6
30%
40%
60%
60%
Chilliwack Weather Forecast from Environment Canada
Issued Friday April 18, 2014 at 16:00 PDT
Friday night
Mainly cloudy. 30 percent chance of showers early this evening. Windy early this evening.
Saturday
Cloudy with 40 percent chance of showers in the morning. Rain beginning in the afternoon.
Saturday night
Rain.
Sunday
Rain.
Monday
Showers.
Tuesday
Rain.
Wednesday
Cloudy with 60 percent chance of showers.
Thursday
Cloudy with 60 percent chance of showers.
Sunrise/Sunset Information from Environment Canada
The sun will rise in Chilliwack on April 18, 2014 at 6:11 AM and set at 8:03 PM
Chilliwack Air Quality Index from Environment Canada
Low Risk
(1-3)
Moderate Risk
(4-6)
High Risk
(7-10)
Very High Risk
At-Risk Population:
Enjoy your usual outdoor activities.
General Population:
Ideal air quality for outdoor activities.
Forecast Maximums
Issued at: 6:00 AM PDT Friday 18 April 2014
Friday
2 - Low Risk
Friday night
2 - Low Risk
Saturday
2 - Low Risk
City of Chilliwack - Open Air Burning
Issued: Friday Apr 18, 2014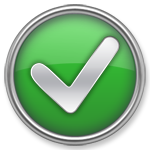 Burning is permitted today.

The current venting index is "GOOD".

Permits are $25 per burning season.

BC Hydro Outage Report for Chilliwack
RRS NEWS FEED
| | |
| --- | --- |
| Restored At: | Apr 18 09:55 PDT |
| Municipality: | Chilliwack |
| Time Off: | Apr 18 09:44 PDT |
| # Customers Affected: | 1 |
| Outage Type/Cause: | Motor vehicle accident |
| Approx. Area Affected: | 45400 block YALE RD |
| Last Updated: | Apr 18 09:57 PDT |

For more information visit www.bchydro.com
| | |
| --- | --- |
| Restored At: | Apr 18 05:51 PDT |
| Municipality: | Chilliwack |
| Time Off: | Apr 18 02:44 PDT |
| # Customers Affected: | 2 |
| Outage Type/Cause: | Tree down across our wires |
| Approx. Area Affected: | 8400 block GRANDVIEW DR |
| Last Updated: | Apr 18 05:55 PDT |

For more information visit www.bchydro.com
| | |
| --- | --- |
| Restored At: | Apr 18 07:49 PDT |
| Municipality: | Chilliwack |
| Time Off: | Apr 18 06:31 PDT |
| # Customers Affected: | 2185 |
| Outage Type/Cause: | Motor vehicle accident |
| Approx. Area Affected: | West of BROADWAY ST, North of VEDDER RD, South of 1ST AVE, East of EAGLE LANDING PKY |
| Last Updated: | Apr 18 15:32 PDT |

For more information visit www.bchydro.com
| | |
| --- | --- |
| Restored At: | Apr 18 15:25 PDT |
| Municipality: | Chilliwack |
| Time Off: | Apr 18 08:40 PDT |
| # Customers Affected: | 2184 |
| Outage Type/Cause: | Motor vehicle accident |
| Approx. Area Affected: | West of YOUNG RD, South of BERNARD AVE, North of TRANS CANADA HWY, East of EAGLE LANDING PKY |
| Last Updated: | Apr 18 15:33 PDT |

For more information visit www.bchydro.com
BC Hydro Outage Report for Sardis
RRS NEWS FEED
No outages reported at this time
BC Hydro Outage Report for Rosedale
RRS NEWS FEED
No outages reported at this time