Curbside Guide & Collection Days
Curbside Guide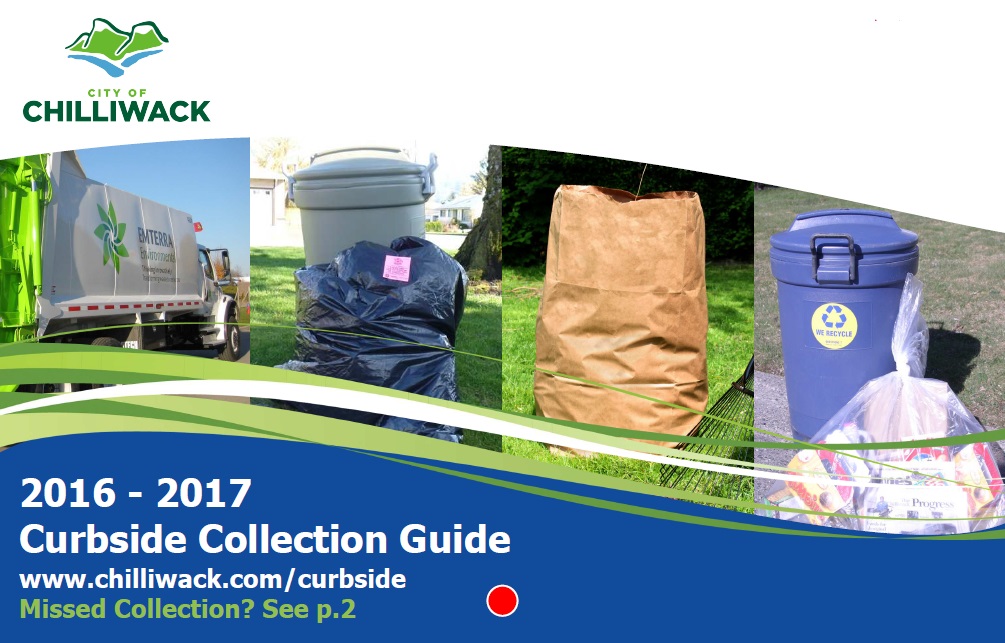 Note: Changes to the curbside recycling program that came into effect on March 1, 2017 were not captured in the 2016-17 Curbside Collection Guide.
The new Curbside Collection Guide for 2017-18 will be delivered to all residents on the Curbside Program in April, when the Green Carts for compostable waste are delivered.
Click to download the 2016-17 or 2017-18 Curbside Collection Guide at the bottom of this page.
If you are unable to download the Guide, please contact the City of Chilliwack Engineering Department at 604-793-2907 to obtain a copy.
---
Collection Days
Scheduled collection is on Tuesday, Wednesday, Thursday, and Friday between 7:00am and 5:00pm. Collection on Saturday is between 8:00am and 5:00pm.
Garbage, yard trimmings and recylables may be collected by three separate trucks.
Want to know what day you have collection in your area? The form below can help you.