Public Art
Public art has the power to energize and enhance our public spaces, make us think, and transform where we live, work and play. We support public art through the Chilliwack Public Art Policy.
Artist Call Out: Mural Opportunity
We are looking for an artist to create a mural on a new City building! The building will be completed this fall. Pictures of what the building will look like are below. The lower, grey cement section will be the canvas for this public art piece. All artist proposals are welcome.
When submitting your proposal, please include the following:
Artist contact information (name, email, phone number, mailing address)
Supply costs
Artist fee
Timeline for completion of the project
Concept behind the submission (tell us the story behind your piece)
All proposals must be submitted on a document no larger than 8.5 x 11". They may be submitted by email to marleau@chilliwack.com or dropped off at City Hall (8550 Young Road, Chilliwack BC V2P 8A4) no later then 3:30pm on September 3, 2020.
For more information, see our Artist Call Out document.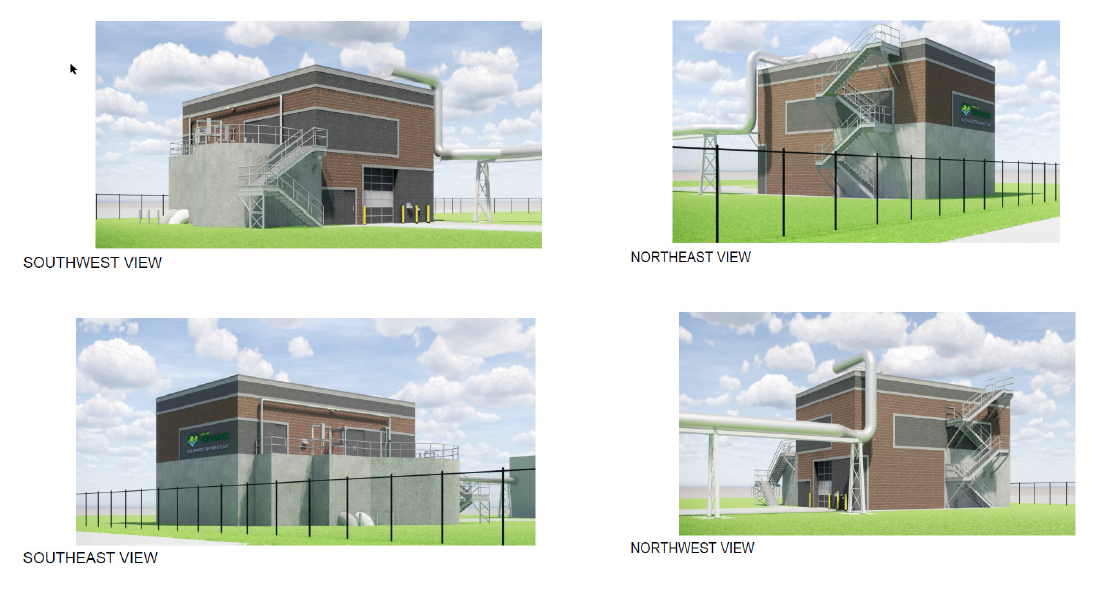 Chilliwack's Public Art Policy
The Chilliwack Public Art Policy (CPAP) was adopted by Council on April 1, 2014. The purpose of the policy is to promote and facilitate the integration of public art throughout Chilliwack. Establishing a public art policy was one of the objectives set out in the Official Community Plan update, which was completed in 2014.
The policy proposes that the governance of the public art program would be provided by a Council appointed Chilliwack Public Art Advisory Committee (CPAAC) who would then provide recommendations to Council on public art pieces proposed for civic facilities or properties, as well as visible locations throughout commercial or private developments.
The proposed membership of the CPAAC consists of members appointed by Council, one elected official to act as Chair, on elected official serving as the Vice-Chair, and one ex-officio staff member. As part of the membership composition, and depending on the proposed art piece, consultation from appropriate or affected committees or organizations may be required. The appointed CPAAC members are sought from the community with the goal being to assemble a combination of art and business professionals as well as community members at large.
The Chilliwack Public Art Advisory meetings occur once a month and are open to the public. For more information on the Chilliwack Public Art Advisory Committee please contact the City of Chilliwack Recreation and Culture department at 604-793-2904.
Completed Projects
The following projects have been approved and supported by the Chilliwack Public Art Advisory Committee.
| | |
| --- | --- |
| Vedder Bridge Murals by Trenton Pierre | |
| Prest-Bailey Roundabout | |
| 'Giant Flowers' by Ronald Simmer in the Evans Road roundabout | |
| Five Corners mural | |
| Canada 150 Mosaic Mural | |
| Wheels of Change | |
| The CADREB sculpture | |
| The Bookman Mural | |
| The portable piano | |
The City of Chilliwack believes that public art helps increase the vibrancy and livability of the community, thereby fostering a sense of pride in public places.