Sardis Neighbourhood Plan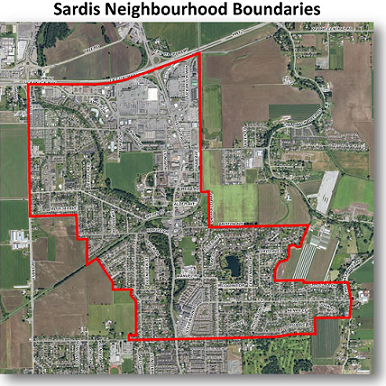 Get Involved Today!
We are undertaking a neighbourhood planning process for Sardis, to help plan for growth and understand what Sardis will look like in the future.
We are in the final phase of the year-long planning and community engagement process. Now, we are bringing the draft Sardis Neighbourhood Plan to you for feedback.
Please complete the survey as we want to hear from you!
Due to COVID-19, we cannot hold public meetings like we have in the past. To safely hear from you on the draft Plan, online interactive story boards and a survey combined in one, easy to use website are available by clicking the following link:
(Survey questions can be found on the slides at the link above.)
A printable copy of the survey questions can also be found here.
Please note, the survey closes October 11.
Past Public Engagement
Thank you to the approximately 1,000 people that participated to help us understand the perspectives and values of the Sardis community and provide direction on a growth plan and how to support existing residents.
Results of the online survey, the Open House Summary and the Workshops Summary is included in the attachment section below.
Planning for a healthy, liveable, and active neighbourhood in Sardis
This new plan will set out a long-term 30 year guide for future decision-making that achieves city-wide objectives while addressing neighbourhood issues.
Following further review and amendments as needed, staff will bring the final Plan to Council for adoption this fall.

Please contact the Planning Department by phone or email with any questions or comments.
Email: planning@chilliwack.com
Phone: 604.793.2906